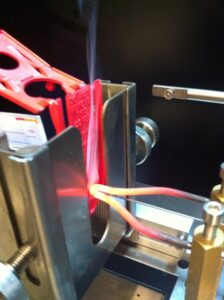 The Australian National Testing Laboratories (ANTL) supports its testing services with an extensive management system.
The laboratory operations are inspected by NATA and A2LA laboratory accreditation programs to ensure ongoing compliance with the rigorous test requirements for each standard on our test accreditation list.
The professional staff at ANTL offer a range of industry expertise in different areas of the appliance industry and product testing.
This expertise is available in the form of product testing, consulting services to assist with product development, expert witness services, regulatory assessments and onsite inspection and quality assurance inspections.
Our Head Staff
Mr Richard Unwin – CEO
With over 35 years of industry experience Richard leads the testing team and supervises daily operations. His employment history has seen involvement with the electrical industry cover wide areas of experience from Antarctica to remote Pacific Islands for power generation to multi award winning energy projects across Australia.
Richard can be contacted at
Mr Robert McAlister – Technical Director
With over 35 years of industry experience Robert undertakes testing and reporting duties for ANTL. Working in commercial electrical systems and Solar PV design and installations his extensive electrical knowledge is now being put to use testing appliances. Robert has over 20 years experience improving energy efficiency in the commercial and retail property industry.
Robert can be contacted at
Mr Jeff Profke – Lead Consultant
Jeff originally trained as a plumber before moving into position as Hydraulic Design Engineer, he has over 40 years of experience in the plumbing industry and overseas plumbing products.
Jeff can be contacted at